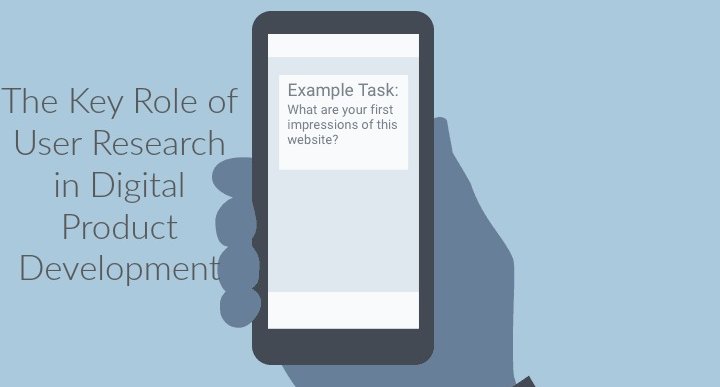 26 Jul

The key role of user research in digital product development

Dr Emmanuelle Savarit

'yesterday jobs do not exist anymore and tomorrow jobs do not exist yet!'

I remember 10 years ago when I was saying that I was 'just' a researcher and designing was not part of my skills. Recruiters looked at me like if I was an alien and they tended to answer: 'you will never find a job, you have to design first' or they use to say: 'coming from academia you are not hands on…'

Today whether recruiters are from a big organisation or a small recruitment agency; they keep asking me when I will be available. This is because the market today is desperately in need of proper user researchers with serious research background.
What is user research?
Companies and organisations realised that IT products, were not very sexy and they were not always easy to use. Those organisations decided to spend some money in cosmetic and started hiring and building design teams that were concentrating in beautiful design.
Today many are aware that design, even if the profession now has some specialities such as visual design, interaction design or content design. On its own, it is not enough to get a successful online product or service.
It may look great, but if the user can't use it, all the money that you have spent with your design agency or designers may have been a bit of a waste.
An important point that I keep saying, is that users should be at the centre of the product design; even if stakeholders, sales people, caseworkers etc. think that they know their users/ clients/ customers. They may know some aspect of their clients, but how could they anticipate their behaviours, knowing that every human has pre-conceived ideas and their brain filter information based on one own experience.
If you have never used a tablet, a wearable, or even a computer, how would you expect to know how certain type of users (young, old, business, craft workers etc.) interact and react when using this types of devices? Hence, This is the same with any digital product (website, apps but also devices).
What happens most of the time, people create or plan a product design such as websites, apps, software, based on their own understanding, and without any objectivity. The results are dramatic, bad user experience, not accessible and usable for all, low ROI and poor customer satisfaction leading to low sales and low returning users/clients.
This is why user researchers are key to the product development.
What is a user researcher?
A user researcher is not a designer, they are not market researchers either. User researchers are experts and professionals that will understand and evaluate the behaviour of users in front of a product. User researchers are using scientific research methods to evaluate how users interact with a new concept, with an innovative digital product or with a current product.
Being a user researcher requires to know which research methods to use to draw research questions and hypothesis. But most importantly UR should be able to identify which tool they will use to collect data, which will answer the research questions, collect, analysis and extract findings from the data.
They may use quantitative research or qualitative research methods to gather their data and this will depend on which phase/ stage they are in their research.
·     Discovery/ pre-concept development
·     Alpha/ proof of concept
·     Beta /private beta (MVP/MVS and pilot)
·     Live
User researchers will use real users to get their data.
They will analyse their data by using reliable and valid methods to extract relevant information that will facilitate the product development.
They will share their findings/evidence that will guide product owners and/or managers to make the right decision.
Only then can the designer start using the recommendations and requirements to improve current prototype or screens. Once they have been tested with real users and everyone is happy, the screens can be refined, updated and given to the developers to be built.
If you want more information about the role of user research and how to make them fully integrated into your team: workshop in April 2017
How to make user research work in your team? Attend our event An Intorduction: the key role & integration of user researchers in product development.